23. und 24. Februar 2018 / Hagen, Deutschland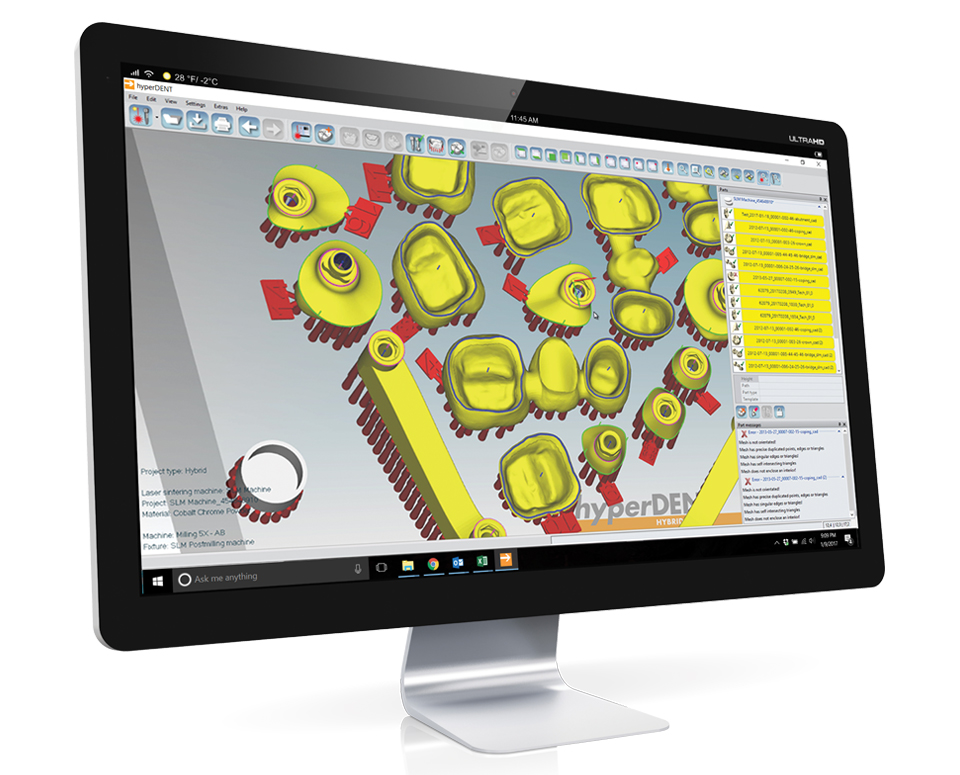 Am 23. und 24. Februar 2018 findet zum zehnten Mal der Kongress "Digitale Dentale Technologien" (DDT) im Dentalen Fortbildungszentrum Hagen (DFH) statt, zu dem Zahnärzte, Zahntechniker und Interessierte der Branche herzlich eingeladen sind. Die DDT beschäftigt sich seit jeher mit der Entwicklung der Digitaltechnik in Zahntechnik und Zahnmedizin und zeigt die neusten Trends bei CAD/CAM-Systemen, der digitalen Konstruktion und in der Fertigung.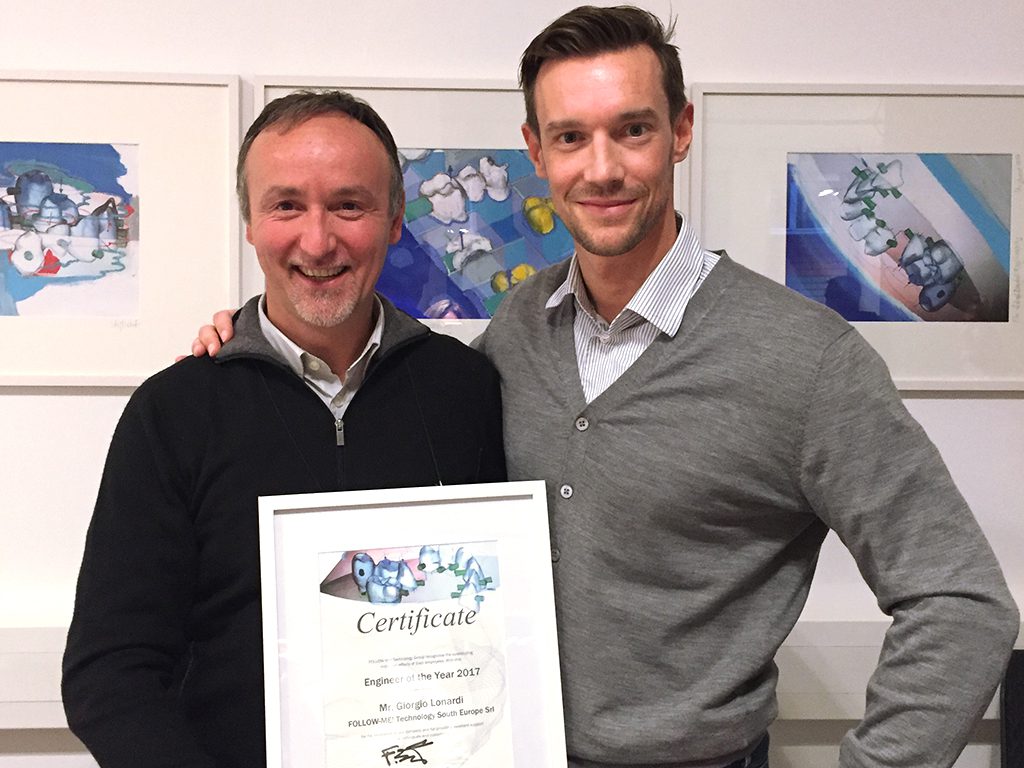 Im Rahmen unserer diesjährigen Weihnachtsfeier wurde Giorgio Lonardi als "Engineer of the year 2017" ausgezeichnet. Giorgio Lonardi gehört bereits seit der Gründung der Niederlassung in Italien zur FOLLOW-ME! Familie, arbeitete jedoch schon vorher sehr erfolgreich im Team von Arnaldo Freddi, der seinerzeit im Vertrieb für hyperMILL® (Open MIND Italien) tätig war. Neben seinen hervorragenden Branchenkenntnissen im Dentalmarkt und seinem erstklassigen Kundenverständnis, ist er ein echtes Unikat mit großem Spaßfaktor in unserem FOLLOW-ME! Team.
Danke für das große Engagement für FOLLOW-ME!, unsere Kunden und Partner!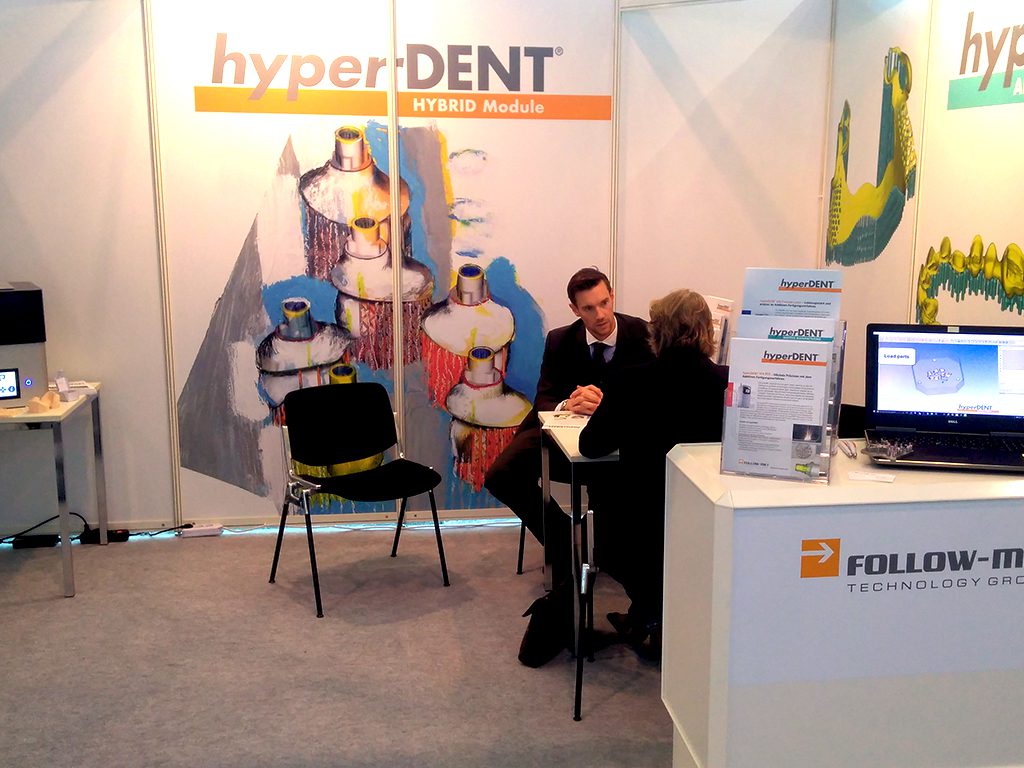 FOLLOW-ME! war dieses Jahr erstmalig auf der formnext, 14.11.2017 – 17.11.2017 in Frankfurt am Main vertreten. Gezeigt wurde die einzigartige Kombination von Additive Manufacturing und konventionellen Fertigungstechnologien und damit die nächste Generation intelligenter industrieller Produktion. FOLLOW-ME! präsentierte einem begeisterten Publikum die Möglichkeiten der Hybridfertigung und das neue Additive Manufacturing Module.
Der Erfolg dieser einzigartigen Messe zeigt uns, dass wir auf dem richtigen Weg sind!
Broschüre:
hyperDENT | The Art of Dental Engineering